This weekend came fast and furious and I am not sure why - it must be this nice weather and all the sunshine. So what is happening in the decor land?
Over the last week or so I visited several stores, mostly chasing decor for my studio/office (
One Room Challenge
) and I popped in to a couple of usual suspects. I saw Rohini daybed cushion on Urban Outfitters site and wanted to find it in a store to see if it was worth the purchase. I found a bit of time and quickly visited two UO stores downtown to not really find anything I was ready to buy. This was quite disappointing considering all of the great decor they have so much in line with what I am hoping to achieve in that space.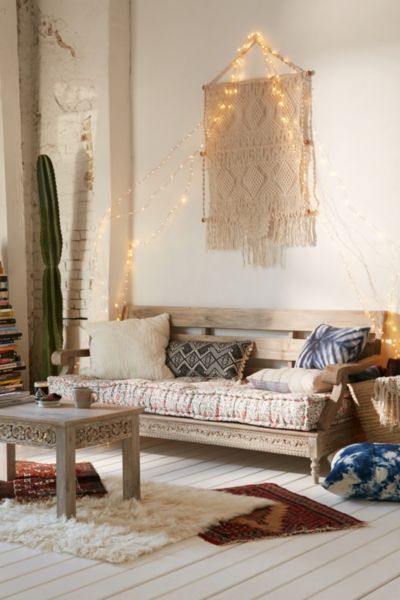 I had more luck at Anthropologie which is ever so inspiring. There was even a beautiful box of recipes from
Ladurée
remanding me of our
Paris trip
(bottom right photo). I left with couple of shams and a nice dress. 20% off sale always helps to seal the deal.
Overall, I am not too crazy about decor currently in all of the stores. I basically came out most of them not even taking my camera out to snap photos. Same time last year I was way more excited about what I was finding in stores and I keep waiting for summer collections to come in.
Chapters/Indigo is usually a place where I don't know where to look first from all the beautiful decor (if we ignore all the books) but nothing really stood out. I was happy to see that black/white pillows were mostly gone (yes, I appear to be in a really good mood) and while pillows below would not be my top pick colour-wise at the moment, their texture was nice and different. On the side note, I would like to see Chapters/Indigo carry pillow covers and not always full pillows (covers and inserts). Sometimes I would certain covers but it also means that I am stuck with full pillows when all I would needed to do is replace covers of pillows I already own - there are only a few consistent sizes after all. This would also allow for better prices as one would be buying covers only and not inserts. Well, maybe someone from merchandising will be reading this.
Two photos on the right are from West Elm - beautiful boxes. Colour combo: brown, white, yellow, coral seems to be everywhere now.
I made a trip to EQ3 where I haven't been for quite some time. What stood out most for me is this little lamp (second photo). I would so want to take it with me.
I was surprised to find hand-woven rugs at reasonable price point and more modern designs. You can read more on my take on rug materials and construction
here
.
Ikea trip was interesting as well as I discovered a few new things. They seem to be creating temporary displays; currently it is 'Street Art'.
Usually I would just pass by display below - but this time I was more interested as I am looking for ideas for my studio. I really liked that wallpaper for my far wall and using the cushions on the wall with daybed. I even considered that curtain fabric for wall treatment I keep flip-flopping in my head from shabby chic, romantic vintage to bohemian look and everything in between. Probably in the end it will be a little bit of everything.
There are also some new products at Ikea and, as usual, a few clever ideas like creating a fort using washi tape. I am so stealing that idea. Finally there is a LACK bench/stool/table that is rectangular shape for $19! What took them so long?! And why don't kids play with these same toys at home but they always love them in store and you can't pry them away?!
In Home Sense, there was a little bit of everything. What really caught my eye were these beautiful reversible ironing covers. I could not decide which one to take and came back the next day to only find a couple of them left. Luckily, the colour that I settled on was still there. I can't wait to include it in my Laundry room reveal if I ever get to it... Summer blankets - on the left below - Ralph Lauren blankets, great texture (not sure why but my hand always guides me to most expensive piece on the rack).
Great outdoor pieces at great prices - if you see something and you like it, paid hold is the way to go. There are also hand-woven rugs at great price points, but most of them are probably gone by now. I am sure they will be getting more.
I did not get to write about Easter and egg painting before so here is it briefly now. Tradition that we have is that we boil the eggs and kids draw with crayons or use leaves tied to eggs to create shapes which will not be coloured in the process. All the eggs that survive the drawing (my 2 year old ate two in the process) are typically cooked in naturally created colour - most likely from skins of cooking onions creating nice deep brown red colour.
There are many other ways of achieving natural colour and not all of them successful which is what I experienced last year. Perhaps this is why hubby bought some 'fake' colour this time around. First I frowned, then ended up using it - even after I collected all those onion peels. Oh well, another time. I also want to try using red cabbage, apparently it creates deep blue eggs.
Also as part of the tradition we tap each other's egg to see who will be the last standing. Finally, one egg is put on the side to 'protect the house' for a year. Bottom photo is of egg from last year cooked in onion peels.
In the collage above are images of two baby bodysuits I could not resist from Chapters/Indigo. Too cute!